WE ARE MEMBERS OF THE MILITARY VETERAN PEER NETWORK.



Free Military Informed Care Training for CEUs for Licensed Mental Health Professionals, December 8 beginning at 9am. First United Methodist Church, 3501 E. Elms Rd, Killeen, TX
Contact: Aubrie Wade
aubrie.wade@tvc.texas.gov
512-468-8092
Follow this link to register: http://www.milvetpeer.net/events/EventDetails.aspx?id=1026123


TCOLE Certified Training for Law Enforcement dealing with Justice Involved Veterans, December 20-21, TAMUCT - more infor to follow

MVPN Basic Training for Volunteers - November 28, 2017 8 to 4. Please call Bill Barker at 254-423-0399 for more information and to apply.

This Basic Failitator/Peer Specialist training is provided for Peer Support Volunteers for the State of Texas Veteran Peer Support Program and is not certified outside the state or the VA. Volunteers must be approved by the state prior to attending the class.

Our facilitators receive extensive training to prepare them. Their preparation includes:

Basic Facilitator Training Course
40 hours of classroom instruction
Participate in classroom exercises, partner and group activities, and role playing
Co-facilitate as trainee in group sessions
Guest facilitate at least two group sessions
Passing a written exam.
Intermediate Facilitator Training Course
Completion of Intermediate coursework - 5 sessions via webinar
Passing a written exam.
If you have been through our Basic Training you can participate online Intermediate training at your convenience. It can be accessed at
http://www.bringeveryoneinthezone.org/training
.
Next Basic Facilitator Training is going to be held on the following dates:
December 4-8, 2017: Houston Community College, thanks to Tanya Ingram and Theresa Heard - 8 to 5 Monday - Thursday, 8 to noonish on Friday.
HCC Southeast Campus
6815 Rustic St.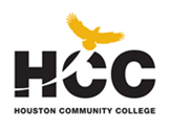 Learning Hub Bldg.
Houston, TX 77087
Rooms 217 and 218 have been reserved for our use. These are seminar rooms and they are equipped with a screen and projector for Power Point usage. Each room can accommodate up to 20-25 people. Free parking is available in the parking garage across the street from the Learning Hub building. There are spaces on the first level clearly marked for Faculty & Staff but the rest are open to the public. As of today, lunch is not being provided.
(NOTE:
Cost is $600 per person payable to BEITZ
(Scholarships are sometimes available). If the person has been approved through the MVPN then they pay us a grant for your attendance. Class dates are subject to change based on registration so please check before you send someone. Thanks.)
HELP Center
204 Priest Drive, Killeen
Killeen, TX 76540-0763
Ph: 254-681-9112, 254-423-7632
Take the W.S. Young Drive exit. Turn right (North) at the light and go North for about 3 miles. Turn left (West) at Veteran's Memorial Blvd (by McDonalds). Continue going West through 5 or 6 signal lights until you get to 2nd street. Turn left on 2nd, turn right on Priest. In HELP Center building on the left.
Mental Health First Aid (Civilians and Veterans)
November 30th, 2017, 9 to 5, 39020 Tank Destroyer Suite C, Fort Hood, TX. Cost is covered by a scholarship
Operation Resilient Families Training
204 Priest Drive, Killeen (Bell County Human Services HELP Center Building)
Killeen, TX 76541
Ph: 254-681-9112
TBD - please let us know if you are interested so we can form the next class. The class is two 8 hour sessions held on Saturdays.
Anger Management
The Front Door 1103 North Gray St, Killeen, TX 76541
Contact Dr. Alvin Dillard 254-213-7657
First Saturday of each month, you must register before the class and pay a $50 registration fee (scholarship may be available).
For more information, please contact:
Maureen Jouett (Bring Everyone In The Zone)
Ph: 254-681-9112, 254-423-7632
Click here
to download Basic Facilitator Training Registration Form.
Note: A Portable Document Format (PDF) file requires Acrobat Reader in order to view it.Click

to download Acrobat Reader.
204 Priest Drive
Killeen, TX 76541
Mailing address: PO Box 763, Killeen, TX 76540
Ph: 254-681-9112, 254-423-7632 , Fax: 254-519-3366
Ph: 254-813-5834-Volunteer Coordinator